BOVA 12.340 FHD, 59 msc.
Printable version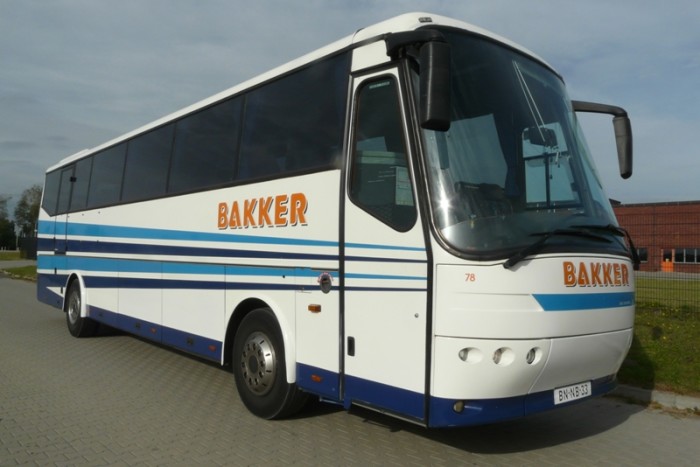 Model:
BOVA 12.340 FHD, 59 msc.
First registration date:
02/04/2003
Mileage:
813 000 km
Number of seats:
59
Engine power:
340 HP
Engine:
DAF
Gearbox:
manual (6)
EURO standard:
EURO 3
Equipment:
ABS, air-jet ventilation, airconditioning, armrests, curtains, dimmed glazing, double glazing, fridge, guide seat, hand luggage racks, luggage, pneumatic doors, radio, retarder, roof gap, seat belts, sleeper seats, Webasto, wheel cups.
Description:

Possibility to deliver the bus to customers seat
Coach is in constant use. Please contact me prior to the meeting in order to inspect and test drive.

Offer number:
6140
Location:
Podanin (Poland)
(net) Price:
23 000,00 €
Contact:
Mobile phone: +48 500 600 711 - Peter Lewandowski
(I speak English, German and Polish)
E-mail: info@peterbus.pl
Offer address:
http://peterbus.pl/en/buses/bova-12-340-fhd-59-msc/
Ask question about an offer
Propose the price
Inform your friends
This information does not constitute the offer within the meaning of the Civil Code.